Welcome to the USS Chuck Norris!
The USS Chuck Norris is a Star Trek role play-by-post sim set in 2386. We like to have fun here on the baddest ship in the history of the Federation. If you would like to join us, click here and submit your application today.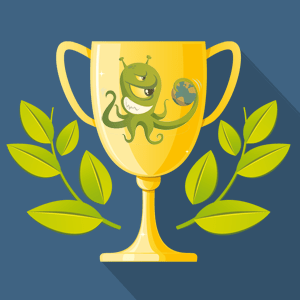 2014 Simulation Cup:
Excellence in Creativity Award

IDFleet.com | Facebook | Twitter | YouTube | Discord





The USS Chuck Norris is a proud member of Independence Fleet

Latest News Items
Posted on Sat Jun 24th, 2023 @ 12:20pm by Admiral Ken Gillis in General News
Good day to you all!

Please find this month's Fleet Awards HERE.

Unfortunately there is no representation from the Chuck Norris this month, but given that we've only just got the sim restarted, I'm sure that will change in the coming months! There's certainly enough talent onboard!


Keep up the good work, and tell your friends about us! We're always looking for players to join our crew!


Captain Paxton Beckett


Posted on Fri Sep 24th, 2021 @ 2:24am by Captain Aurther Winters in General News
Good Day All,

Lieutenant Djon Zyngh has decided that his writing style no longer coincides with the style of the sim. For this reason he has chosen to depart from the sim. We wish him well on his future endeavors.

For this reason, his characters will be written off the sim, however the current mission of "Death's Triangle" will continue, but the First Contact element can be put to the sideline.

Thank you,

Justin/Winters
Posted on Thu Aug 26th, 2021 @ 6:27pm by Captain Aurther Winters in General News
Good Day Everyone,

As some of you may have seen, from the last post of our current mission, to the Personnel Roster, there has been a purge to remove inactive players. All those players had not posted in over 3 months, and not logged in for over 2. I would like to make sure that our newer players, and anyone interested can get their choice to positions that are open.

I made this announcement in the discord, but I am also going to make it here. If you still would like to be listed as an active character, please let me know. As I have always said, I just would like to know one way or the other. If you want to stay, great! If you are overwhelmed and don't have the time to invest, that it okay as well. The door is always open to return if choose to leave. The main point of course just being, if you haven't logged in, in over 1 month, or posted in over 2, please reach out to me via here or on Discord.

Thank you!
Posted on Thu Aug 26th, 2021 @ 5:53pm by Captain Aurther Winters in General News
=/\= Incoming Transmission =/\=

All hands this is the Captain, please welcome aboard the newest crewmember on the Chuck Norris:

Lieutenant JG Lyra Blake will be taking over the position as our Chief Medical Officer.

Please take the time to welcome them to the crew!

Thank you,

Captain Winters

=/\= End Transmission =/\=
Posted on Thu Jul 29th, 2021 @ 7:08pm by Captain Aurther Winters in General News
=/\= Incoming Transmission =/\=

All hands this is the Captain, please welcome aboard the newest crewmember on the Chuck Norris:

Chief Warrant Officer Van Hendrix has gloriously joined as part of the Chuck Norris's elite Hazard Team.

Please take the time to welcome him to the crew!

Thank you,

Captain Winters

=/\= End Transmission =/\=
Latest Mission Posts
Mission: CSI: Chuck Norris
Posted on Tue Dec 5th, 2023 @ 2:14am by Lieutenant Commander Mira Rodale
On:
{Operations center}

Drinking Raktajino, Mira frowned at the screen before her. Lost in looking at codes Mira commbadge went off.
=/\= Lt.Commander Rodale, please come to your quarters.=/\=

Mira rolled her eyes. She was all too familiar with Sheris voice. The Andorian delegate was driving her nuts. She swore…
Mission: CSI: Chuck Norris
Posted on Mon Dec 4th, 2023 @ 3:23am by Lieutenant Awal Kronnelti & Lieutenant Commander Mira Rodale
On:
{USS Chuck Norris}

Kronnelti heard the commotion about what happened as he was outside, keeping eyes on everything, Kronnelti then peaked into the room and saw Rodale.

Ma'am I'm on my way to the weapons locker? Would you like to assist me? The Capt is busy, and so is…
Mission: CSI: Chuck Norris
Posted on Sat Dec 2nd, 2023 @ 11:06pm by Lieutenant Commander Mira Rodale
On:
{USS Chuck Norris}

Mira cursed in a few languages, then looked up at the Captain before saying, "Security check the weapons locker. Make sure all our weapons are accounted for. If they are all there, then check the energy logs on each weapon. If we account for all of…
Mission: CSI: Chuck Norris
Posted on Sat Dec 2nd, 2023 @ 9:26pm by Lieutenant JG Betaras K'ner
:ON:

...Slipping into the room, Mira asked, "How was he killed?" just as the Captain uttered the same question.

"Phaser wound." K'ner answered. "High setting. Direct to the chest."

Mira shook her head. "Not possible, that would have set off the security protocols."

K'ner nodded. "I would normally agree captain,…
Mission: CSI: Chuck Norris
Posted on Sat Dec 2nd, 2023 @ 2:03am by Lieutenant Commander Mira Rodale
On:
{USS Chuck Norris}

"Oh, by all that is holy! whoever thought putting 5 stuck up delegates on the defiant class vessel should be keelhauled for sticking us with them, " Mira told Chin.

She had already given up her quarters as had a few of the other senior staff…
Latest Personal Logs
Posted on Fri Nov 17th, 2023 @ 3:42am by Lieutenant Awal Kronnelti
After the strange beings only known as Q came and tried to play games with the crew of the Chuck Norris I had a strange encounter myself in the dinner hall.

This female Q unsuccessfully tried to subdue me she then snapped a beast in front of her a cob'lat…
Posted on Fri Nov 10th, 2023 @ 3:40am by Lieutenant Commander Mira Rodale
computer personal log record.

::Mira rubbed her forehead. ::

"Two extra-dimensional beings have desended on the ship. They seem to have immeasurable power over time, space, the laws of physics, and even reality itself. They have shown they are capable of altering reality it thier whims and their whims change…
Posted on Sun Oct 1st, 2023 @ 1:09am by Lieutenant Commander Mira Rodale
on:

Computer open personal log :


"This has got to be one of the craziest week I have had in a long time. I find myself kidnapped not once but twice this week, and the week isn't even over. Granted I didn't get into this perdicament by myself. I am…
Posted on Wed Sep 27th, 2023 @ 11:02pm by Lieutenant JG Tracey Walker Jr
Stardate...Well hell I'm not sure.

It took some doing but I'm here, my first post in Starfleet...well, official post. I'm a security officer aboard the USS Chuck Norris. I'll be honest, I had to look that one up as I didn't recall who Chuck Norris was. Well I'll tell you…
Posted on Wed Sep 27th, 2023 @ 10:54pm by Lieutenant Commander Mira Rodale
on
{personal log}

Today has been...... confusing and stressful. The USS Chuck Norris is in the mirror universe, and I find myself playing catchup on history that never should have been and doing things I never thought would be needed.

One of the things is I had a run-in with…